SCANDINAVIAN TRANSPORT SUPPLY
New buses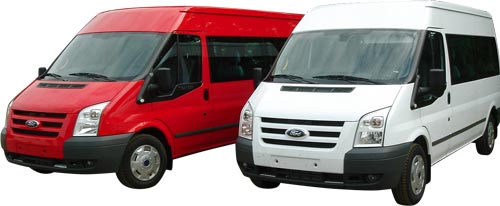 STS-Global supplies buses for many different transport purposes.
Our wide range of buses not only includes luxury buses for VIP use but also basic models for the oil and mining industry or minibuses for small passenger groups.
STS-Global also supplies buses for extreme weather and off-road conditions. All brands are of course covered under our professional after-sales and spare parts support.
The Toyota 70 Series Land Cruisers are used by many NGOs and international companies and are considered to be the most reliable transport solution for up to 13 passengers in remote areas.
Mercedes buses, from 16 to 65 passengers, are used for public transport as well as by the oil and mining industry to transport their personnel in the most extreme and difficult conditions in the world.
Custom-made buses
STS-Global is also experienced in modifying vehicles to meet the needs of our customers.
For example, STS-Global has made modifications to small and heavy-duty trucks in order to meet the special requirements of disaster relief organizations for personnel transport in remote areas.
Our variety of brands as well as types of vehicles will cover the most specific transport requirements, from small to larger groups of people on any continent.
If you have any special requirements for personnel transport, we would be happy to assist you in finding the most cost-efficient solution to meet your needs.